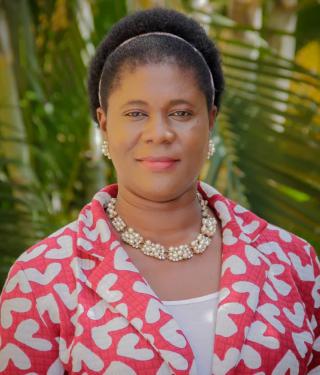 Miss Nkiru Ezenwabachili
Asst. Vice Principal - Academic
M.Ed Educational Administration and Planning (University of Lagos, Akoka, Lagos State, 2019)
PGDE (Lagos State University, Ojo, 2010)
B. Sc (Computer Science: Madonna University, Okija, Anambra State, 2003)
Member: Teachers' Registration Council of Nigeria.
Ms Nkiru Ezenwabachili is the Deputy Vice Principal, Administration.
She graduated from Madonna University, Okija in 2003, where she obtained a Bachelors Degree in Computer Science. She also holds a Postgraduate Diploma in Education from the Lagos State University, Ojo in 2010.
Ms Ezenwabachili is a qualified teacher with over 12 years experience. Over the years, she has always worked with the notion that the Teaching Profession is indeed a noble call where the psychological, physical, social and moral lives of students are moulded and nurtured. All her activities are directed at making students and teachers develop a holistic approach to education.